5 Bridal Jewelry Items We Love for June
5 Bridal Jewelry Items We Love for June
Posted on Monday, June 15th, 2020 at 9:02 am by Ben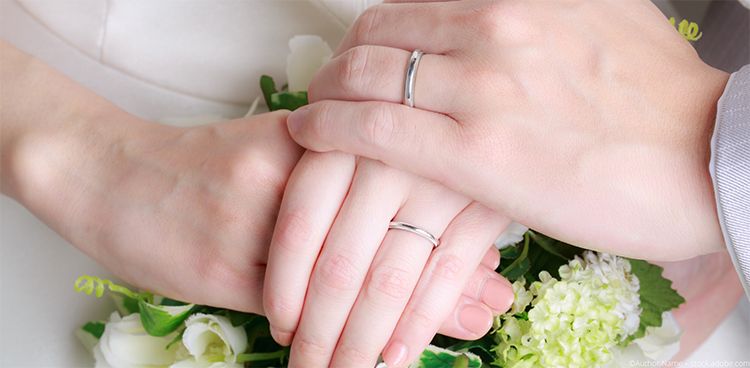 Slowly but surely, things are becoming more and more normal... or at least a new kind of normal. A normal where distance is vital, and staying home is doing your part. There are certain events that have been moved or canceled altogether, and that, unfortunately, includes any wedding festivities. From postponed engagement parties to canceled appointments picking out flowers, to even having the whole wedding itself moved to next year. However, as regulations are lifted and stores reopen, including we here at Whidby Jewelers, you can focus on other aspects of your wedding journey.
Since you haven't been able to spend your normal entertainment money on restaurants or movies, you were able to save that for something bigger. Maybe you took some time during quarantine to put some money away?
You probably spent enough time with your significant other in quarantine to know whether or not he or she's your forever partner. If you are looking to take things to the next level, and move to the next phase of your life together, consider buying a beautiful engagement ring.
Here are five bridal items we love for June:
Lady's Semi-Mount Ring with Sapphires
Simplify her wedding preparation, and give her a ring with something blue. Our lady's semi-mount ring with pear cut sapphires will have that beautiful vintage touch on a modern ring. From designer Gabriel & Co., you don't need to pick a common style when your loved one is anything but that!
Maybe she has a simpler style? We can accommodate that too with an elegant diamond solitaire ring! Sometimes less is more, and this design is proven to never go out of style. Pick a ring that will not only put a smile on her face but will also fit her everyday look.
Stackable Diamond Wedding Band
The next big purchase for the big day isn't the cake! It's the diamond wedding bands; also known as, the final piece in saying "I do."
Whidby Jewelers has bands for every bride on her wedding day. You don't need to have a plain gold band for the big day (unless that's your style, and we have those too!) Instead, opt for a beautiful all-around diamond band that is stackable with any ring. Our lady's white stackable wedding band is definitely the one to look out for, and the one to make her sparkle and shine!
Comfort-Fit Diamond Wedding Band
We can't forget about our amazing grooms that had the courage to pop the question! We have magnificent wedding bands for his big day too! Our gent's white comfort fit wedding band provides the everyday fit and simple style that he might be looking for.

Let's face it - your man may have some flare to them as well. Why shouldn't their wedding band match their style? We have unique wedding bands that have something that makes them stand out from the rest.
Our gent's two-tone tungsten band with gold inlay has intricate detailing that will make everyone pause. Lose yourself in this design that gives a fashion-forward and daring vibe.

Explore our vast collection of bridal pieces to find the perfect engagement ring or wedding band.
During these unprecedented times, you may not be ready to pay for everything upfront, and our jewelry store in Madison, GA understands that. That's why we offer financing on all of our bridal jewelry purchases. Find the perfect ring and pay for it down the line; there is no need to break the bank when you should be enjoying the moment!
Whether you have been saving some extra cash during this quarantine, or whether you are looking to finance a stunning new gift to leave her speechless, our jewelry experts are ready to help make your wedding journey special!
We are open! Contact us today, or simply stop by and visit us at our jewelry store in Madison! We look forward to seeing you.