August Proposal Ideas from Whidby Jewelers
August Proposal Ideas from Whidby Jewelers
Posted on Monday, August 3rd, 2020 at 10:30 am by Ben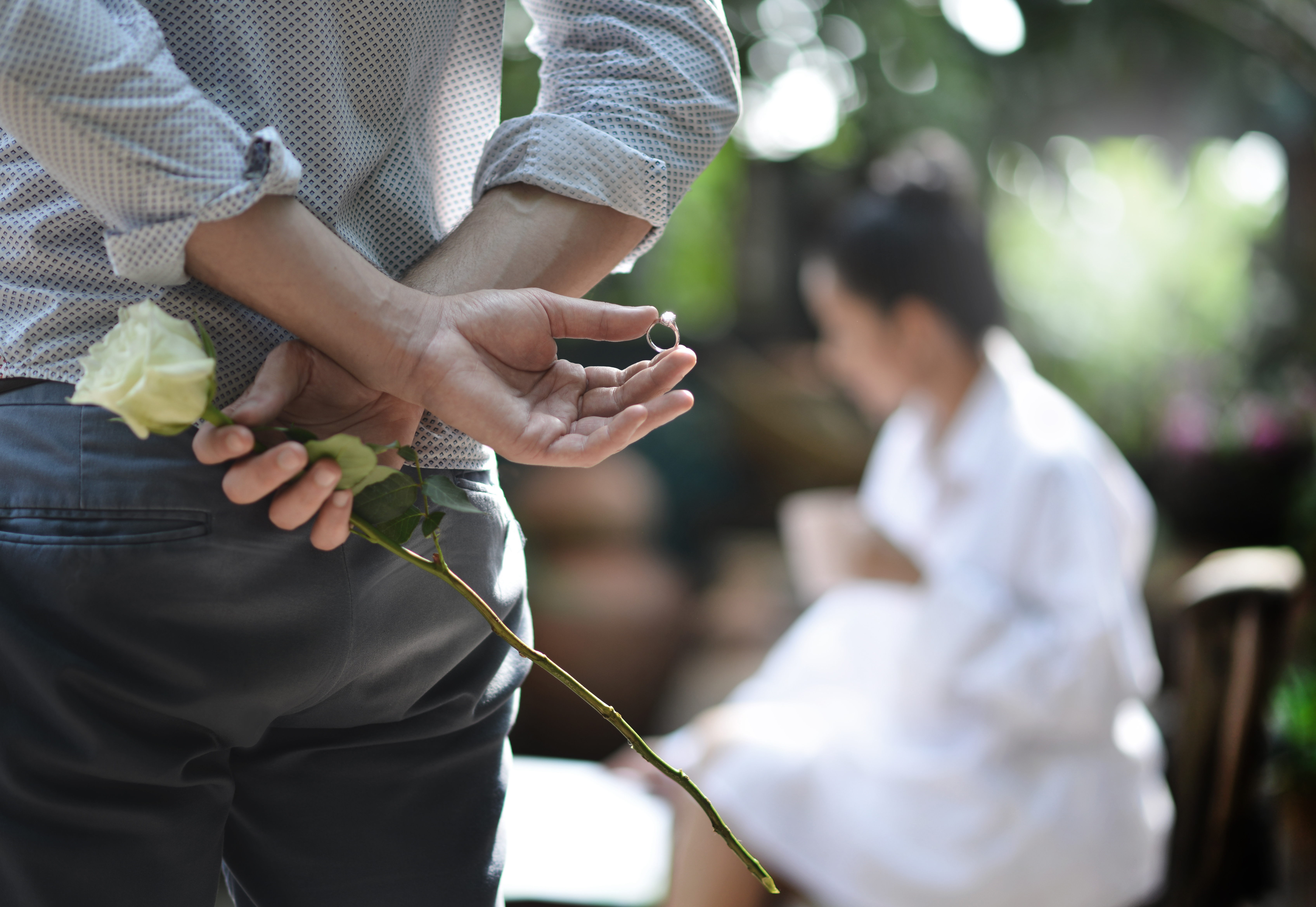 Summer proposals are perfect for free-loving spirits. They are filled with a new adventure every day and a desire to be out in the sun.
Summertime will give you so many opportunities to pop the big question. Don't just think about what you like to do; consider what matters to your future bride. Is she more of a romantic, or more into a charming setting? Does the backdrop matter for those special social media pictures?
Whidby Jewelers have seen it all, and we would like to help in this big step! Take a look at some of our fun and romantic proposal ideas with a ring suggestion to accompany it.
Picnic Proposal
Time to bring out the vintage wicker picnic basket! This is perfect if you are into a cute and sugary sweet proposal.
Fill up the basket with fruits and charcuterie boards along with flutes and champagne for the celebration. A traditional red and white checkered blanket is excellent, but you can make this picnic more your own.
Bring a bunch of throw pillows for a boho look or make a small teepee tent with lights to give it a more magical feel. If this sounds like your kind of proposal, then your bride is more minimalist, which means you can't go wrong with a solitaire engagement ring.
A solitaire diamond ring is timeless and also allows for your bride to "dress up" the ring with enhancer rings or an even more ornate wedding band like this one:

Waterfront Proposal
There is something very calming about a large body of water.
Whether it is a large lake or close enough to experience the ocean, waterfront proposals are romantic without needing much. Piers make for a great location if you are looking for a sunrise or sunset proposal.
Rose petals, twinkle lights, and the right lighting make for a romantic date without needing a boat if you don't have one! This is a minimalist approach but still adds some movie romance. A semi-mount ring with a swirling detail of the band will remind her of the water where she got that beautiful ring.

If extra diamonds are more her speed, then remind her of the glittering water with this semi-mount ring showcasing intertwining diamonds in the band.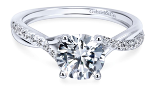 Hiking or Camping Proposal
Getting lost in the great outdoors together reminds us what it's like just to have each other. Escape from the day-to-day life of the suburbs or city life with mountains and trees as far as the eye can see.
This is where you have to get a bit sneaky when hiding all your goodies for the proposal. We suggest keeping it light; colorful yet dry flower petals, twinkle lights, and something to celebrate with might be all you need to set the scene.
If you know of a breathtaking view, take her and tell her that she takes your breath away every day. This kind of proposal means that she has an adventurous spirit and is probably very active. A thick band is easier to maintain and can handle a bit more bumps than a thinner band. Our Love Bright diamond engagement ring with a cluster of diamonds is sure to stand the time for your future bride.

Maybe she is not into the more traditional ring? Then, consider this Love Bright engagement solitaire ring makes more sense. It still has a thick band to keep up with any adventure you both will have, will still showcasing a timeless look.

Rooftop Proposal
This is definitely for the very romantic, over the top showcase proposal, which isn't bad!
This is very popular in modern proposals where you get on the roof of a tall building and show the whole city or town how much you love her. You already have the roof; might as well go big!
Invest in large lit-up letters that ask, "Marry me?" Or, include a flower arch with lights swirling around it. It's romantic and modern overlooking a skyline, so don't be afraid to add more to that backdrop. Highlight clarity with the beauty and precision of a Gabriel and Co. emerald cut engagement ring.
Or, get a cut that maximizes brilliance. Snag a ring that includes rounded corners that create a soft, romantic feel like this Gabriel and Co. cushion cut engagement ring.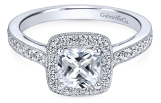 No matter your style of a proposal, all that matters is that you show her how you feel.
Whidby Jewelers has been lucky enough to be a part of these moments with our gorgeous diamond engagement rings and wedding bands. Explore our collections today and find the perfect ring for a perfect moment.
Contact us today for more details on how you can find the perfect ring for your ideal proposal!